Corbin Reinhardt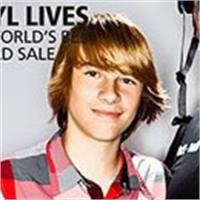 Corbin Reinhardt instructs the following:
*Green Band Required
Classes For: Ages 9-16
Technical Parkour movements are taught as the transition is made from soft to hard obstacles.




*Beginners Class for Kids, Ages 9-16

Beginners will focus on building strength, balance, and full body awareness using the fundamental movements of Parkour.




*Light Blue Band Required

Classes For: Adults, Ages 17+

Students in this class have mastered vaults and will now explore more advanced Parkour movements with a focus on bar techniques.




Classes For: Kids, Ages 9-16
Advanced Parkour movements will be taught, along with an introduction to basic flips and tricks utilized in Freerunning.