A Tempest Coach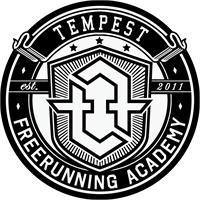 A Tempest Coach instructs the following:
An opportunity for adults, 17 and over, to make use of the entire Academy. No exceptions. $10 per session. 17 Year olds

MUST

be accompanied by a parent or legal guardian.




This one is for the kids ages 9-16. No exceptions. Open gym for the 16 and under crowd, monitored by our experienced coaches. $20 per session. This is not a formal class but a chance for the younger crowd to have some fun and extra practice time in certain areas of the gym (areas to be determined by coaches). each child MUST have the waiver filled out by their Parent.




*Beginners Class for Kids, Ages 9-16

Beginners will focus on building strength, balance, and full body awareness using the fundamental movements of Parkour.